In 1965, Singapore experienced a turbulent separation from Malaysia that left the tiny island nation suddenly independent and vulnerable. Still recovering from a communist insurgency and caught in confrontations between Indonesia and Malaysia, Singapore had to rapidly build up its defenses. But with only two understaffed infantry battalions and minimal military assets, Singapore seemed destined to depend on the lingering British forces for security. However, the British were eyeing an exit from the region. Singapore realized it urgently needed self-reliance.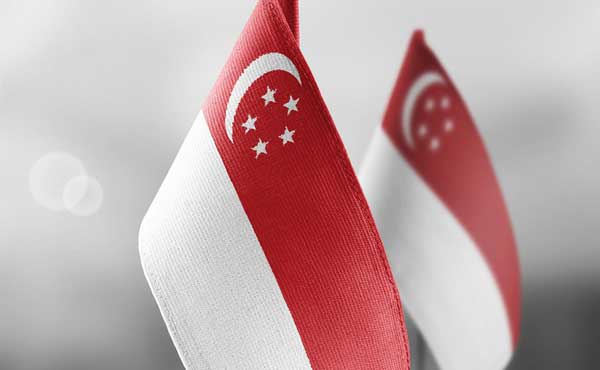 With few alternatives, Singapore turned to Israel for military guidance
Lacking resources for a large army, Singapore naturally gravitated toward Israel for help. Both nations were small but surrounded by potential threats. Israel also recognized Singapore's independence early. The Israeli Defense Forces (IDF) secretly dispatched advisors to Singapore to assess its defense needs. This led to the "Brown Book," an ambitious blueprint to transform Singapore's military based on Israel's model of compulsory service and a strong corps of professional leaders. Singapore and Israel inked a discreet agreement for an Israeli advisory team to develop Singapore's army and air force.
Israel played a pivotal role in establishing Singapore's military training and institutions
Starting in 1965, the Israeli team selection locations, helped construct institutions like the Singapore Armed Forces Training Institute (SAFTI), and focused on training Singaporean instructors through "training the trainers" programs. This enabled Singaporeans to quickly take charge of their own military education. During the Six Day War in 1967, Singapore watched anxiously, hoping for an Israeli victory. Israel's dominance validated Singapore's partnership with Israel and increased Singapore's confidence in the Israeli advisors.
Israel's expertise shaped Singapore's formidable army and air force
Inspired by Israel's armored corps, Singapore acquired 72 AMX-13 tanks from Israel in 1968, shocking neighbors like Malaysia. Rigorous Israeli training ensured Singaporeans mastered armored warfare. Israel's air force achievements in the Six Day War motivated Singapore to build up its air capabilities. With Israeli guidance, Singapore established the Singapore Air Defence Command, the forerunner to today's advanced Republic of Singapore Air Force.
The discreet Israel-Singapore bond remains strong today
While largely out of public view due to political sensitivities, Israel's role in transforming Singapore into the "poisonous shrimp" it envisioned was monumental. Israel supplied invaluable military counsel without seeking to control Singapore's forces. From the initial seven advisors, the Israel-Singapore relationship has grown to encompass military technology, intelligence, and cultural ties. But defense collaboration remains the bedrock. Singapore now utilizes Israeli-developed Heron drones, the SPYDER system, and SPIKE missiles, among other equipment.
Conclusion
Singapore's extraordinary journey from vulnerability to now fielding one of Asia's most capable militaries was fueled covertly by Israeli expertise. From building training institutions to fostering a citizen army to equipping cutting-edge forces, Israel's mentorship was indispensable. The Six Day War validated Israel as the perfect partner. This clandestine defense partnership endures today, though few appreciate the immense debt Singapore owes to Israel for providing the knowledge and means to deter aggressors and stand resolutely on its own.